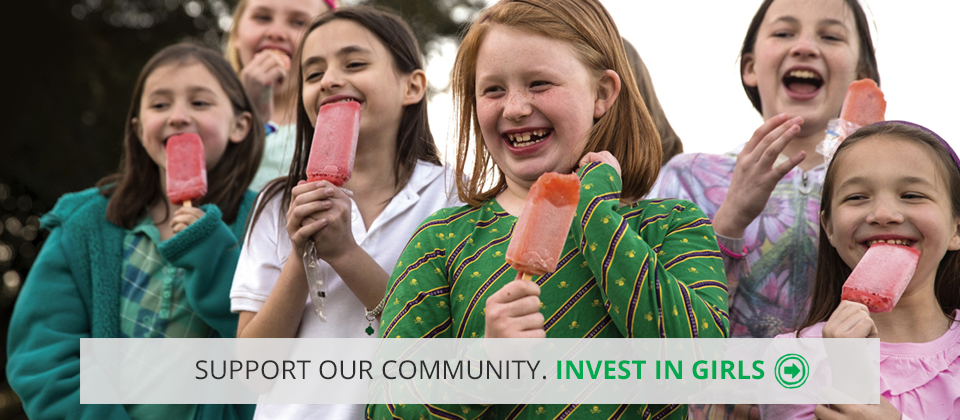 DONATE
INVEST IN GIRLS. CHANGE THE WORLD.
You know it when you meet a Girl Scout. A Girl Scout shines, reflecting the confidence her troop has ignited within her. A Girl Scout sees herself in the stars. A Girl Scout raises her hand to lead the experiment. A Girl Scout takes action investing money from cookie program sales right back into her community.
100% of every dollar donated stays local. And 100% of girls will change their world. Help us make Girl Scouting possible for more girls so they can change our world. 
Donation