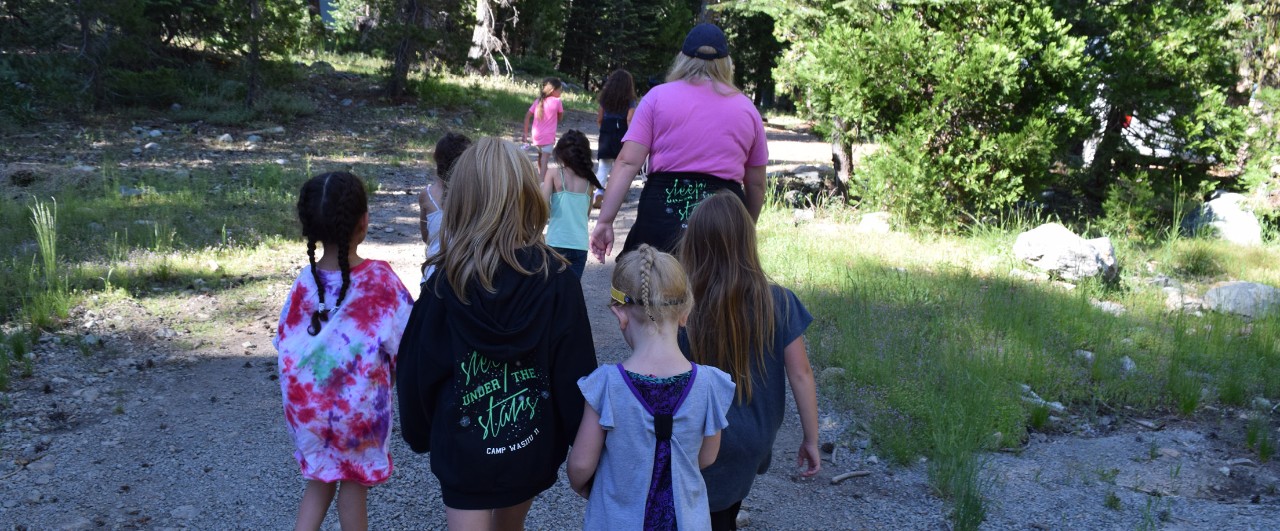 Grant Needs
In a world that undeniably needs more leaders who create positive change, we need more Girl Scouts—and more Girl Scout resources. Your investment makes possible critical, life-changing, girl-led programming, while also supporting each girl during a critical time in her life and development—a gift that will continue to benefit girls and society for years to come.
Our 2018-19 funding priorities are:
Low-Income Families and Neighborhoods Program: We serve more than 1,800 girls by delivering contemporary personal development and girl-led programming, known as the Girl Scout Leadership Experience (GSLE), to at-risk girls ages 5-17 at the downtown Reno homeless shelter, Title I after-school programs, and low-income housing sites in northern Nevada.
Summer resident camp, Camp Wasiu II: Camp is a critical part of girls' leadership development as it provides girls in grades 1 to 12 with a deep appreciation for environmental stewardship — while they develop leadership, independence, and social skills in an outdoor environment.
Girl Scouts S.T.E.M. (Science, Technology, Engineering, Math) Leadership Journeys and Badges: We'd like every girl to explore different aspects of STEM every year, so we've developed a unique, "fun with purpose" K-12 curriculum to inspire girls to embrace and celebrate scientific discovery in their lives.
Contact Amber Aiton at (775) 322-0642 ext. 1232 to talk with her about these exciting grant opportunities.
To make a grant from your Community Foundation Donor Advised Fund, call Lauren Renda at 775-333-5499 or visit nevadafund.org.