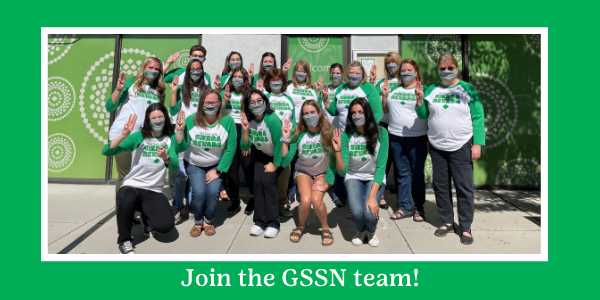 Careers
Welcome...
Girl Scouts of the Sierra Nevada (GSSN) is a strong organization that believes in building girls of courage, confidence, and character, who make the world a better place. Girl Scouts began over 100 years ago and has stayed strong because 2.5 million girls and adults believe in the power of every G.I.R.L. (Go-getter, Innovator, Risk-taker, Leader).
If you're looking for a meaningful employment experience, one that meets your career goals and your desire to make a difference, come join our organization on the journey to building courageous and confident girls!
We offer a comprehensive benefits package to employees based on eligibility, such as:
Medical, Dental, and Vision Coverage
Long-Term Disability Insurance
Life Insurance
403B Retirement Savings
Generous vacation, sick and personal leave
Paid Holidays
Girl Scouts of the Sierra Nevada is an Equal Opportunity Employer. Background Checks are required as conditions of employment.
To Apply:
We're on Indeed. Search Girl Scouts of the Sierra Nevada and apply for open positions.
Please send your resume or completed Employment Application to careers@gssn.org If you are applying for a specific position, be sure to include the position title in the email subject line.
Available Positions
Program Leader
Part-time

Do you have the desire to teach young girls?  Do you enjoy organizing fun, activities around current issues involving girls' interests and needs?  If so, then consider becoming a Program Leader with the Girls Scouts of the Sierra Nevada!
The Program Leader delivers Girl Scout programming to girls in underserved areas. Responsibilities include planning, coordinating, and implementing Girl Scout activities to youth in our community.  Organize fun, interactive, girl-led activities that address current issues involving girls' interests and needs.  Serve as a positive example for girls by modeling positive attributes such as reliability, respect for others, inclusiveness, and a positive attitude. Provide direct service to girls, helping them to develop their leadership skills on an individual or group basis.
The DEI Program Leader provides quality program services to girls in underserved communities by fostering inclusivity, understanding and respect.  DEI Program curriculum focuses on a variety of STEM (Science, Technology, Engineering, and Math), Outdoor Education, Environmental Leadership and Responsibility, Financial Literacy, and Community Service programs.
The DEI Program Leader is a part-time position, with approximately 10-15 hours per week. 
Troop Support and Placement Specialist
Full time
The Troop Support & Placement Specialist works with the Membership Department to ensure the delivery of high-quality Girl Scout programming, and the facilitation of effective girl and adult learning opportunities. They partner with the Membership Team to manage the pipeline, placement, registration, and initial volunteer onboarding. As a vital member of the Customer Care Team, they provide a premier customer care experience.
Responsibilities include a wide variety of administrative and clerical support tasks related to membership data, registrations, troop forms, approvals, conversion and placement. They ensure that all data entry and clerical work is handled accurately and in a timely manner, using defined data standards to ensure integrity.
As a member of the Customer Care Team, they work to provide excellent customer service for girl and adult members and provide occasional support in the GSSN Council Shop. This a full-time, exempt position.