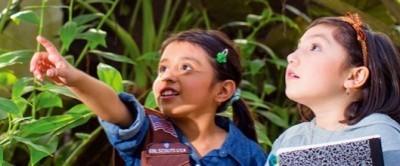 Get ready to change the world! Now Girl Scouts can earn 24 new badges that take leadership to the next level. There's never been a better time for girls to practice ambitious leadership. This year, we've added new badges in the categories of Entrepreneur, STEM Career Exploration, Automotive Engineering, and Civics.
Continue >




Girl Scouts of the Sierra Nevada Names Joni Simons as New CFO
05 Jan 2021
Girl Scouts of the Sierra Nevada (GSSN) is pleased to announce that Joni Simons has been named Chief Financial Officer, effective immediately. Joni is taking on this role following the retirement of beloved, long-time CFO, Chris Coffing.