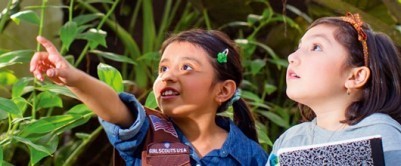 Get ready to change the world! Now Girl Scouts can earn 24 new badges that take leadership to the next level. There's never been a better time for girls to practice ambitious leadership. This year, we've added new badges in the categories of Entrepreneur, STEM Career Exploration, Automotive Engineering, and Civics.
Continue >




Girl Scouts Launch Online Cookie Finder
01 Feb 2021
Today, Girl Scouts of the Sierra Nevada (GSSN) and Girl Scouts of the USA (GSUSA) launched an online cookie finder to help Girl Scout Cookie lovers get cookies shipped directly to their doorstep.