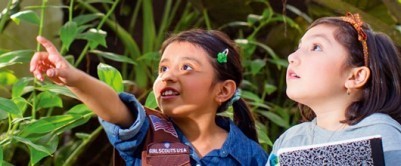 Get ready to change the world! Now Girl Scouts can earn 24 new badges that take leadership to the next level. There's never been a better time for girls to practice ambitious leadership. This year, we've added new badges in the categories of Entrepreneur, STEM Career Exploration, Automotive Engineering, and Civics.
Continue >



Local Girls Awarded Highest Girl Scout Honor
28 Apr 2021
Girl Scouts of the Sierra Nevada will recognize 72 Girl Scouts at the All That Glitters Awards Ceremony – an annual celebration honoring Girl Scouts who have earned the highest awards.