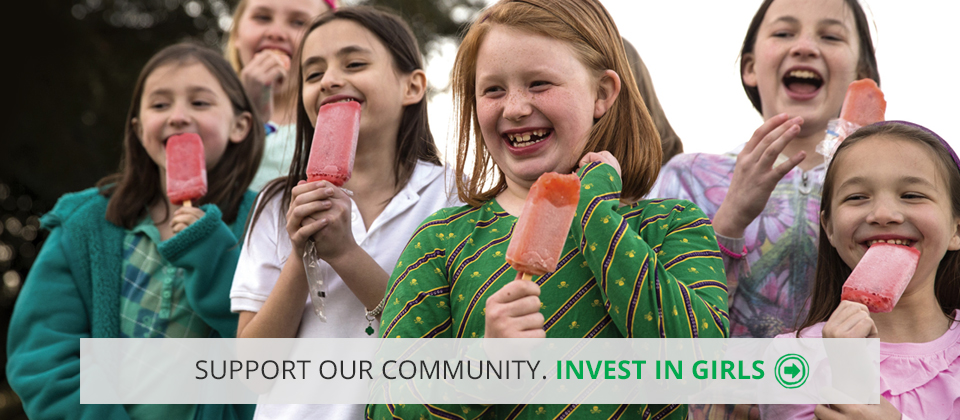 INVEST IN GIRLS. CHANGE THE WORLD.
Girls, right here in northern Nevada and northeastern California are community leaders, entrepreneurs, and change agents - they're discovering their passions, following their dreams, and taking action in our community. But they need your help to access the amazing opportunities available to her through Girl Scouts. 
Whether you can donate $5 or $5,000, you ensure that every Girl Scout can reach her fullest potential! From membership to camperships, girls will gain the skills they need to be the women leaders who will make our world a better place.
100% of every dollar donated stays local. 
100% of girls will change their world. 


Subscribe to receive email communications featuring stories, news, and ways to help from Girl Scouts of the Sierra Nevada.